2.3 The Creative Trend Personality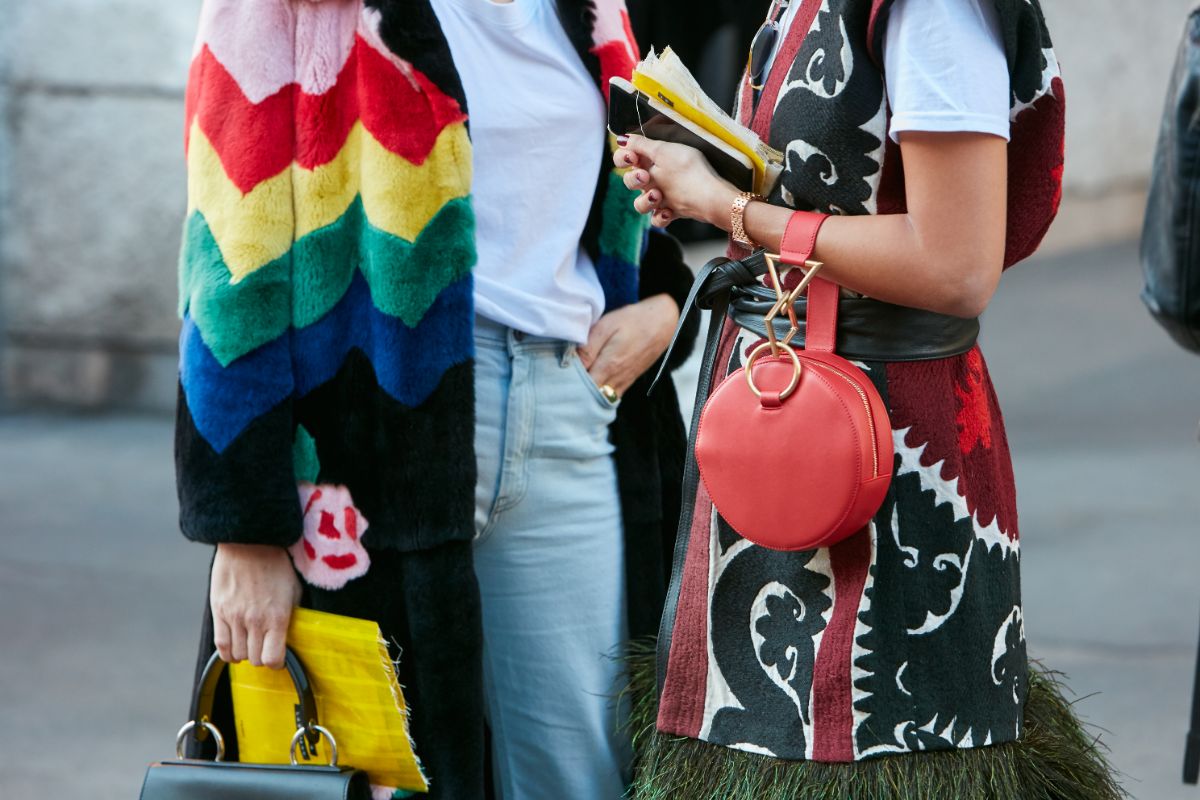 The Creative Trend Style Personality likes to be informed through fashion and fashion trend. She can and will, wear all kinds of trends, mixed inventively and creatively, and pull them off with great individuality!
This is a woman who likes to keep abreast of what's happening on the runway and how trend is filtering down to mainstream labels like Zara too.  She keeps up with the do's and don'ts of fashion.  She is highly likely to be the trend leader among her friends, and she will often be an inspiration, for them to be more adventurous and try some new fashion ideas.
While keeping up with the latest fashion news and do's and don'ts, the Creative Trend Style Personality will often find inspiration to create her unique style through her own research which she enjoys.
The Trend/Creative woman is impulsive when it comes to shopping, especially when she has seen a new trend and can't resist adding it to her wardrobe.  This woman has really good brand awareness and often demonstrates an interest in fashion influencers and fashion bloggers for her own inspiration.
Outfits can be put together from anything that's currently in the shops, and this is not somebody who is shy of trying new things or bold combinations!  She will be very happy to combine hot pink and electric blue with print clash and interesting textile like faux fur and gold lame!  She has the inquisitive nature and the confidence to pull it off!
The Creative Trend led woman likes to make a fashion statement, doesn't ever let herself be the last to find out in relation to 'new' pieces.  Her signature style is interesting, fun, edgy and innovative.
In terms of accessories, this Style Personality will invest in current pieces of jewellery, belts and scarves that create a feeling of 'new' and where she demonstrates a level of skill in personal style, expect to find her unique twist evident through her looks.
When working with the Creative Trend woman, your role is to guide her to further develop her interpretation of current trend, that includes elements of detail that are unique to her and in-line with her personality, while cleverly ensuring she still achieves overall balance through her looks.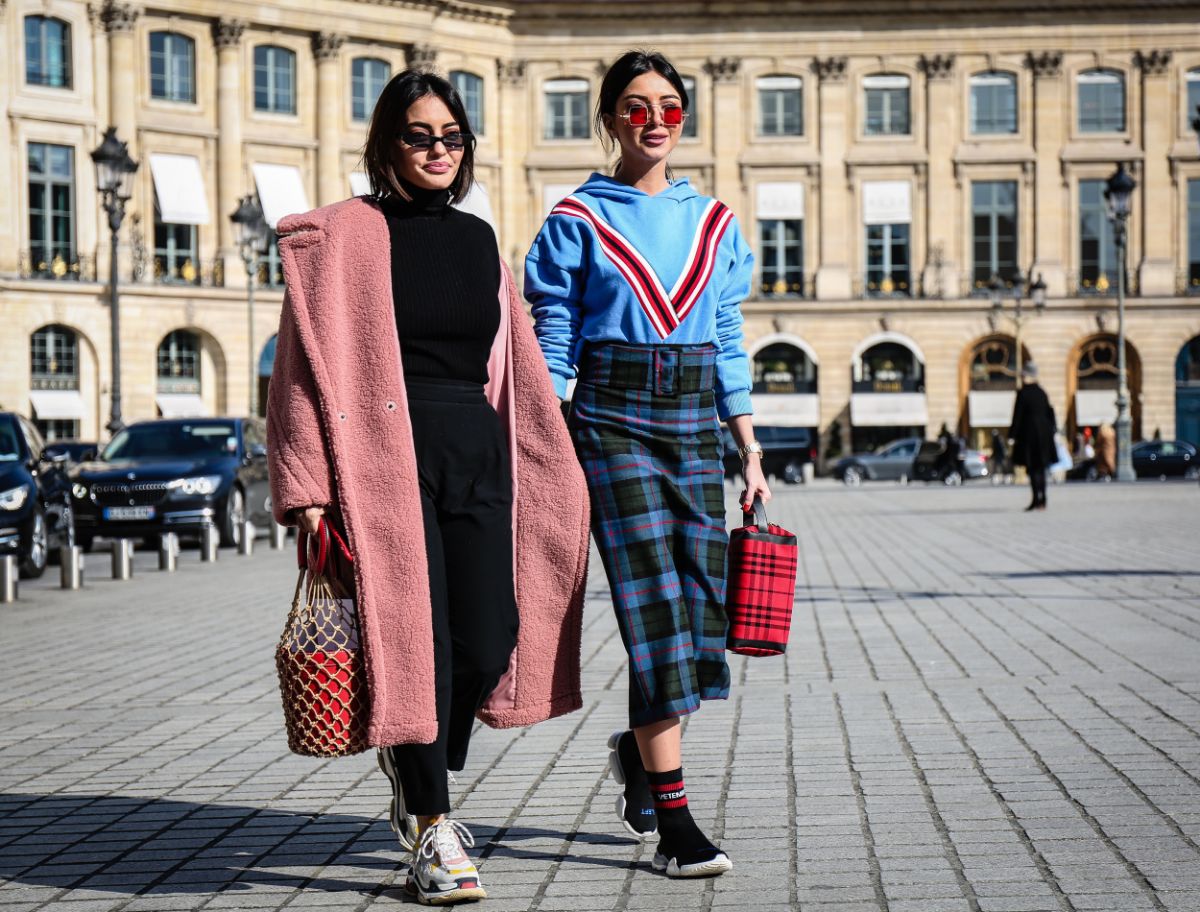 You may wish to encourage her to 'shop her own wardrobe', items she already owns, under your expert direction adding the odd new trend led garment to up-style a look with a more sustainable approach to dressing.  There is much talk currently surrounding a  sustainable approach to fashion and dressing, and the Trend/Creative led Style Personality will benefit from this approach as it will teach her to slow down a little and put thought behind what she already has and can re-work, making more considered new purchases.  Although she will probably still be your client who enjoys buying lots of new items each season, teach her how to be more sustainably aware by re-using garments to create captivating looks for added interest too. Introduce her to a treasure trove of existing charity, pre-loved and vintage stores as she learns to reinvest in previously owned pieces too, giving her wardrobe a multi-dimensional flavour.
As stylists, we have some influence on our clients buying habits, and we can encourage them to be more environmentally aware when they are shopping and putting outfits together.  This will involve a different approach to shopping for your Trend/Creative led client, who thrives on newness!  However crucial change is happening in the world right now which should impact our shopping habits.  We should all be responsible about what we buy, how much we buy and care where and how it is produced.  So, this is a great opportunity for you to make her gently aware of the impact that buying multi inexpensive items consistently has on the environment, while using your expertise to entice your client with a more exciting approach to dressing including: re-working her wardrobe with ideas she hadn't thought of, introducing her to a more sustainable way to shop alongside quenching her passion for the shiny and new!  
Be informed on trend yourself, ensuring you have your fingers on the pulse checking out bloggers and influencers as well as music artists yourself for inspiration.  Really nailing the styles and textures that can work for her, and the colours that will make her complexion zing, being confident to introduce her to new ideas despite what she knows already, will teach your client new ideas with a new approach to slow down the process of shopping, to spend more time deciding with your expert advice to invest in fewer garments that will work harder for her.  With your help, she may well start to think more long term with many of her choices.  Imagine the wonderous wardrobe she can develop led by you. 
Overall Impression:
unique approach to style, creative one off pieces, trend awareness.
Keywords
:
fashion, trend, eclectic, individual, sassy.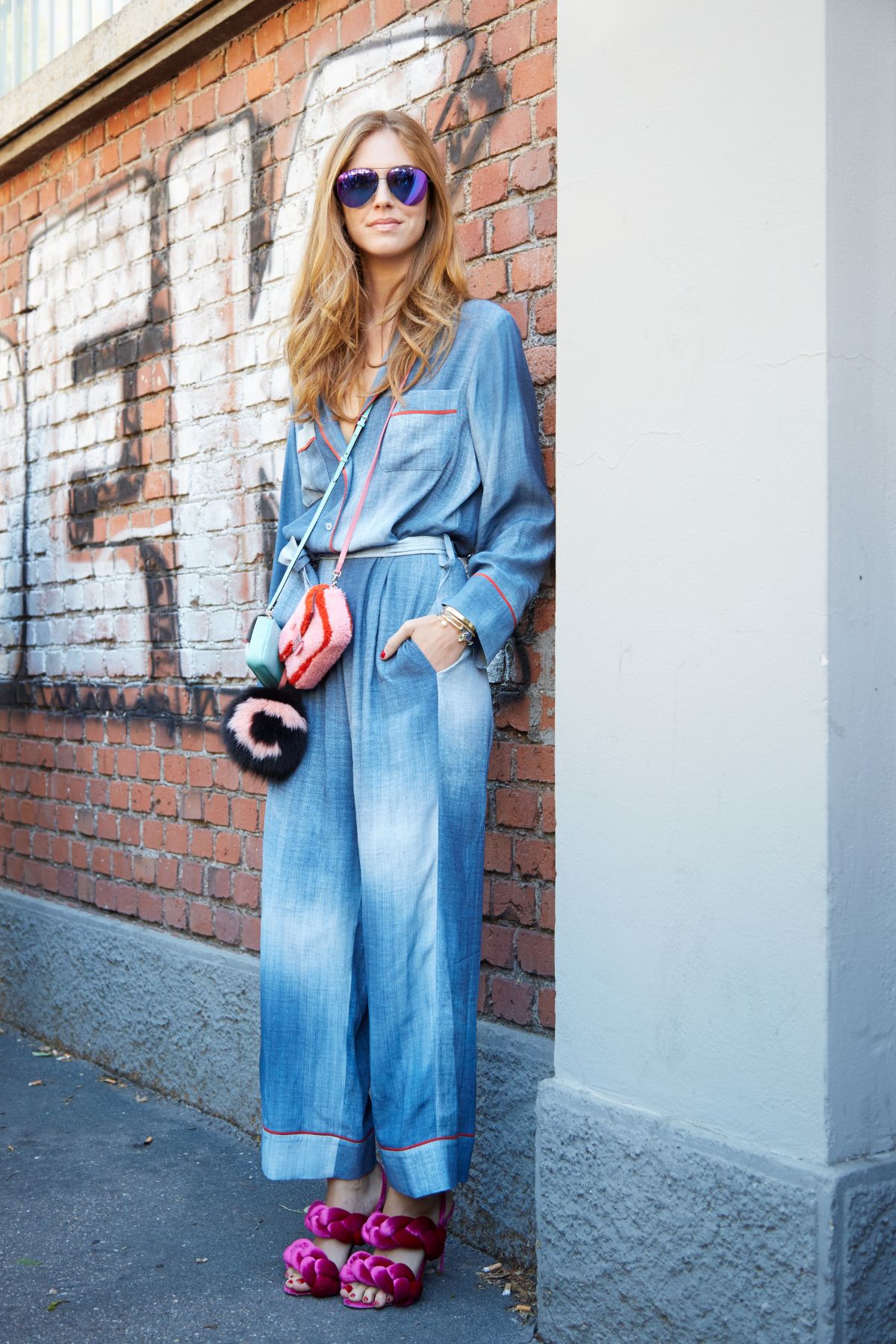 What to Look For:
Trend story pieces

Vintage pieces from re-visited decades for trend

Creative ideas mixing print, textile, colour.
What to Avoid:
The Creative Trend Style Personality can be a slave to fashion as she tends to be led by the flow of what's current.  This can mean she sometimes gets lost in the process and selected garments can overwhelm her.  Encourage your client to think about whether an item of clothing makes her feel truly confident and comfortable.  Talk her through individual garments and their impact on her from an expert perspective to give her a more open-minded approach. 

Your role is to help your impulsive client and shopper adopt a new stance on building her wardrobe and developing her personal style.  Stay true to who she is, which sometimes calls for you to help this impulsive shopper to stop and to take her through your logical thought process of assessing 'added value' or not on each potential purchase in terms of wardrobe expansion and how it makes her feel.
Wardrobe Heroes: 
(Changeable season to season)
Colour Clash

Current season handbags (Gucci a firm favourite)

Denim

Designer pieces

Faux Fur

Fringing

High shine PVC 

Interesting knitwear

Interesting textile

Jumpsuits

Leopard print/Animal Print

Neon colours

Power shoulders

Sequin Mary Jane heels

Sequins

Slogan T Shirts

Ugly trainers

Vintage pieces
Labels to Compliment a Creative Trend Led Personality:
it's how you wear it ! 
Famous Creative Trend Led Style Icons:
Beyonce

Blake Lively 

Camilla Cabello

Chiara Ferragni

Do You Travel

Ellie Goulding

Gigi Hadid

Gwen Stafani

Jessica Alba

J.Lo

Kristen Steward

Lorna Luxe

Negin Mirsalehi

Paris Hilton

Rhianna 

Sarah Jessica-Parker

Zendaya
IMAGE GALLERY 
Needs illustration and imagery examples