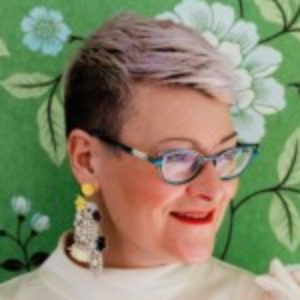 Details
First Name

Abbey

Nickname

Abbey

Last Name

Booth

Instagram:

@storieswithclothes

Bio

I am passionate about empowering women of all ages and shapes to become the best versions of themselves and own their individual style – I see my work as my calling in life!

I've worked in the fashion industry for nearly fifteen years after a career in marketing for national newspapers, I retrained in visual merchandising and it was through creating beautiful displays for boutiques and fabric shops that I fell in love with fashion retail.

I set up my own business and opened a womenswear boutique in 2013. I hosted events, created pop-up shopping experiences and offered styling sessions for my customers. When my lease ended in 2017 it provided me with the opportunity to follow the path I truly love and I trained with the London College of Style. I graduated with a Distinction as a Personal Stylist for both men's and women's styling and have Advanced Colour training.

I now make regular appearances on BBC Radio, host workshops with brands including SpaceNK, Mint Velvet and Whistles, write for national newspapers and magazines and dress backstage at London Fashion Week.

When I'm not helping people with their style, I love walking in the great outdoors with my family, watching a good film curled up with my lovely rescue cat and socialising and meeting new people. All done in kick-ass style, of course!